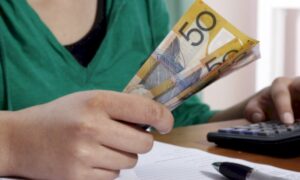 If you're a small business owner or a sole trader, the idea of doing your own bookkeeping to save money might be a great idea. But doing your company's financials is not something to take lightly, you may do this well in the beginning and think you're saving money but in the long run, it might cost you a fortune and your time.
On average, a startup business owner can spend many hours in a week updating records and making computations. Could be more if it is tax season and end of the year reports. This is okay but can do more harm than good to your money and time management. Doing your books are taking away valuable time for growing your business. Hiring a professional bookkeeper to take care of the company's financial records and manage your day to day finances is something you should ponder on.
Bookkeeping is also something an expert in financials and accounting should be doing. Bookkeepers are experts in monitoring cash flow from different accounts, bills, and invoices. They are skilled in organizing your books for better money management. Though bookkeeping can be done by non-professionals, this task should be done and can be best handled by a trained individual. This will also avoid errors in your end that can cost problems in the future.
Hiring a bookkeeper can give you more time to focus on what's important– YOUR BUSINESS. You don't have to spend countless hours organizing your books. You can keep your focus on your business and health being.
Lastly, a good bookkeeper will help your business through all stages of starting and growing. They can give you a perspective on how you can make your budget well and run your business more efficiently. They can teach you ways on how you can cut costs and different strategies on cash flow. As they are an extension of your business and the keeper of your records, it pays to hire the right one.

Axia Accounts offers Bookkeeping, Taxation, and Accounting, Australia wide. We are more than just a traditional bookkeeping service. Our experienced Bookkeepers will give you a comprehensive, simple to understand business reports giving you a better insight into how well your business is performing.
For more information, call us today at 1300 497 790.