Cash flow and profit are two different things. If you own a business, it is crucial to have a deep understanding and a solid grasp of both.
In this article, we will explain the difference between the two and the significance of each.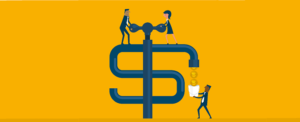 Cash flow explained
In a nutshell, cash flow is the total amount of money transferred in and out of business, especially as affecting liquidity. At times, it does seem it only goes one way but on business,
it does flow both ways.
1. Cash is coming in from customers or clients who are buying your products or services.
2. Cash is going out of your business in the form of payments for expenses like rent or a mortgage.
What is profit
Profit is the amount of money that remains from your sales revenue after costs have been deducted. There are two types of profit:
Gross profit and Net profit
So, are they the same? No, there is a complete difference between the two. Cash flow is the money that flows in and out of your business while profit is whatever remains from your revenue after costs are deducted.
Ultimately, cash flow and net profit measure different things. While profit is the goal – and an indicator of financial health – cash flow is the lifeblood of an organization, keeping operations ticking over on a day-to-day basis. For a growing business, both cash flow and net profit are viable, but in the short-term, cash flow is probably the number one concern.
In Axia Accounts and Bookkeeping, all our clients have access to our cash flow strategies to make their business profitable. Not only you will have a professional bookkeeper to look after your accounts, but you will also receive business reports giving you a better insight into how well your business should be performing.
Contact us here to enquire.